The coworking and serviced office market continues to thrive with high occupancy levels. Our latest report in Q2 2023 discussed how the leasing of the substantial supply added in 2022 was underway at full speed. After the significant supply increase in 2022 and 2023, occupancy has recovered and is now stable at historically high levels.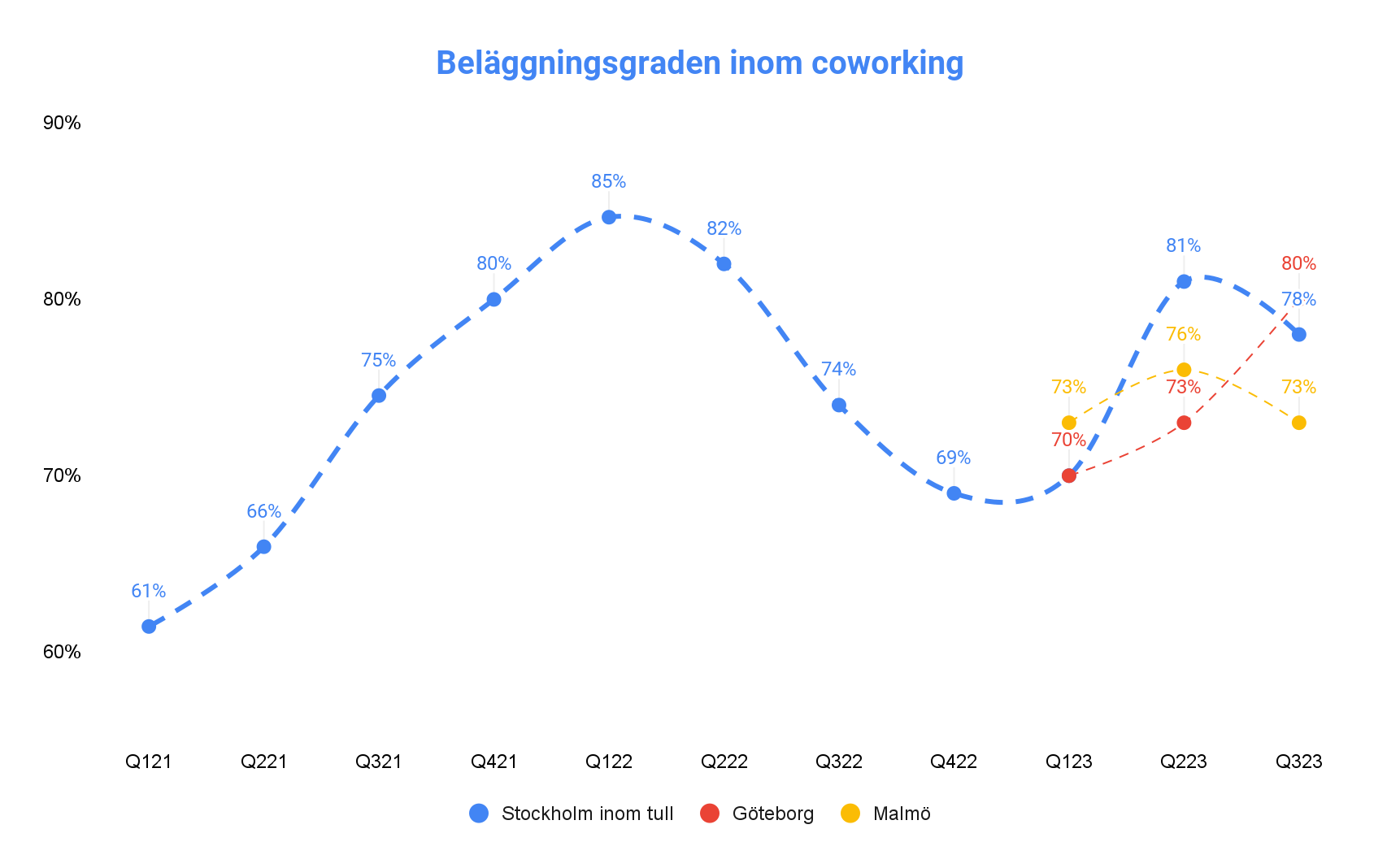 A closer look at the data shows that net leasing has been dominated by a few of the largest operators. Compared to Q1 2023 (6 months), we see a 10% increase in leased square meters, which, along with price increases that occurred during the year, indicates that the market is heading towards over 20% growth in turnover this year as well.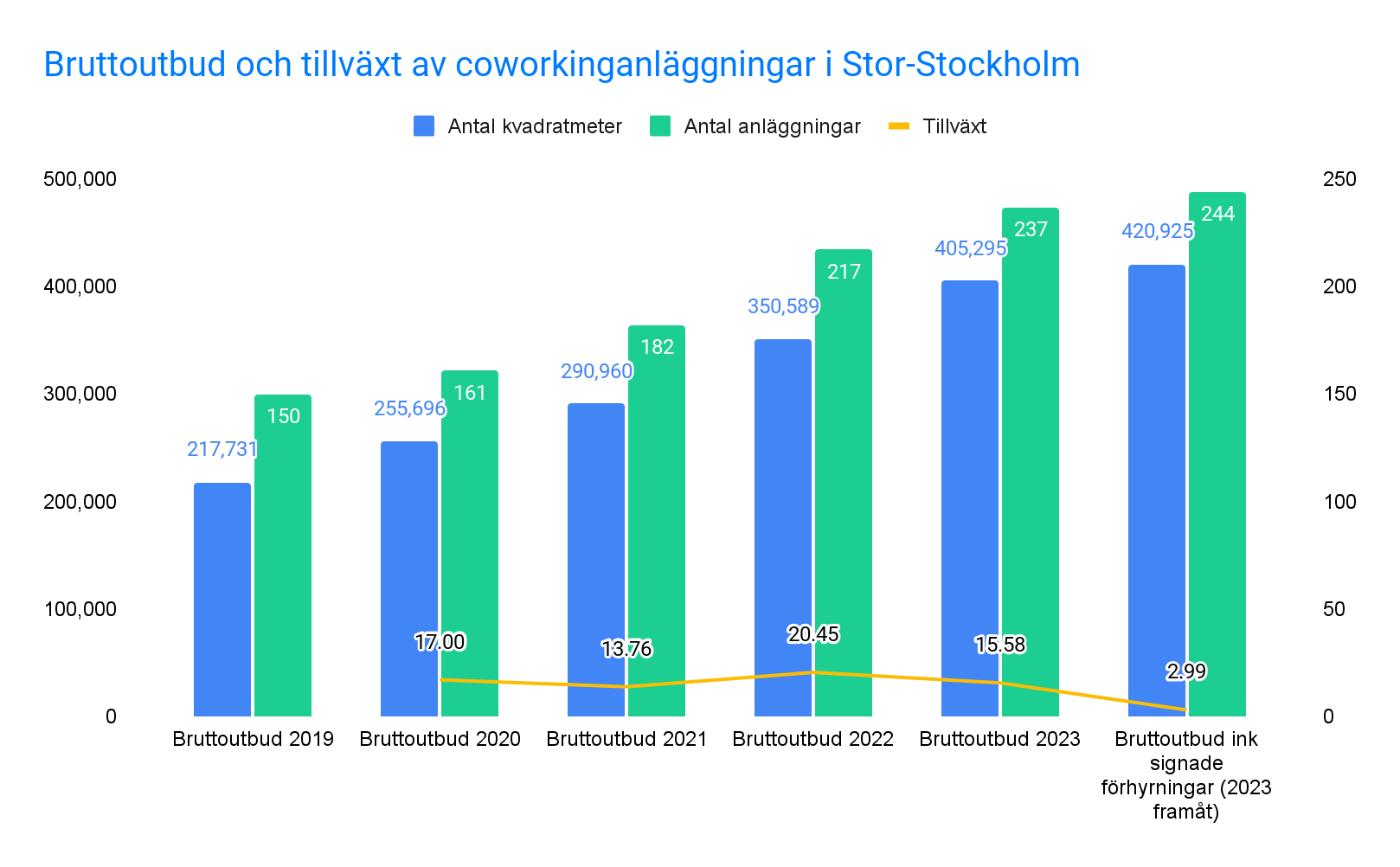 Meanwhile, there is a noticeable slowdown in the number of advertised new establishments. As of today, there are only 15,000 sqm in upcoming facilities for 2024 and beyond. Many operators who have previously been expansive in Stockholm have significantly reduced their expansion rate. During Q3, we see cautious signs that the establishment rate is picking up again, but it remains at low levels.
Some of the latest openings: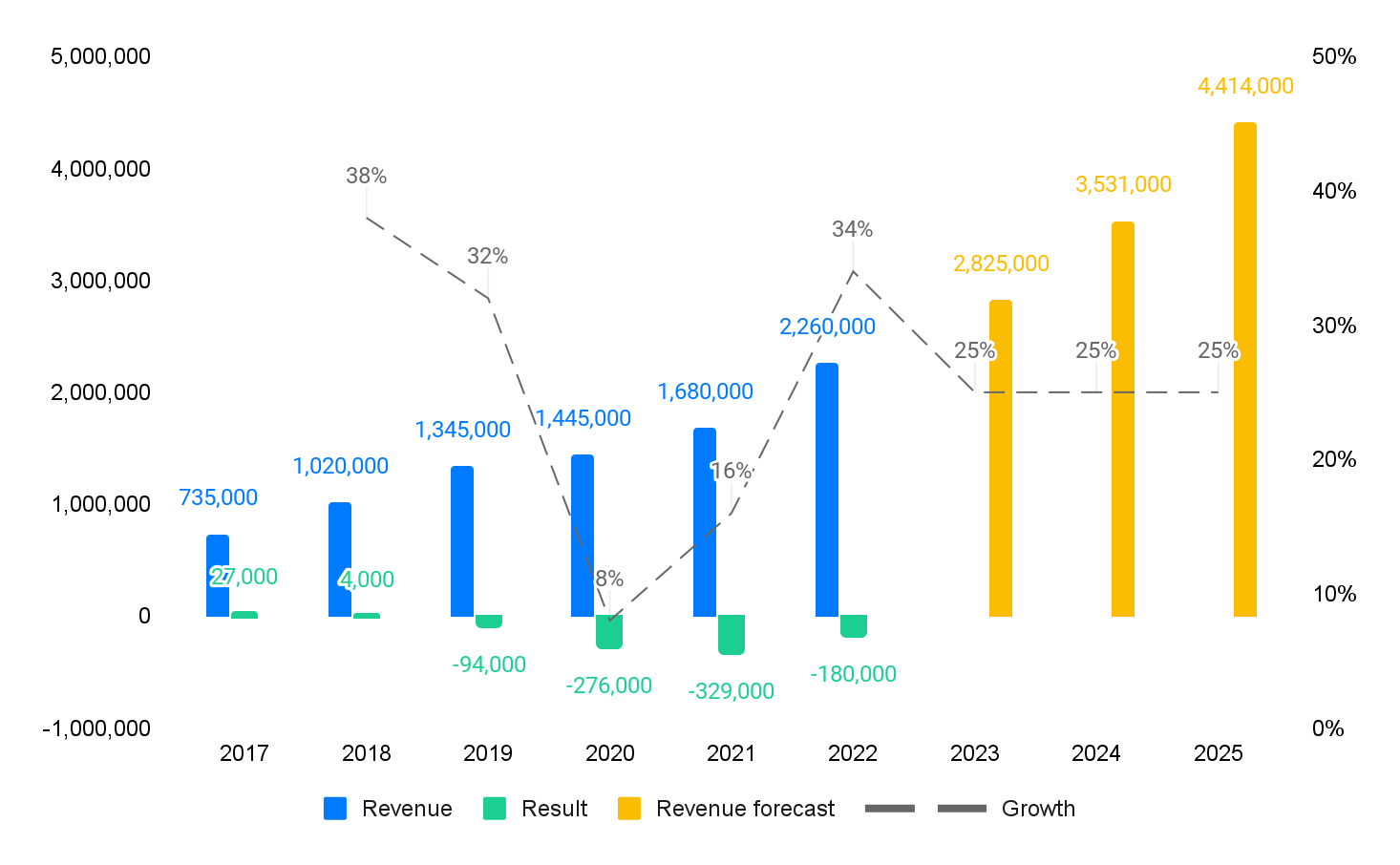 Turnover of the coworking market in Stockholm Now that all annual reports have been received, it is confirmed that 2022 was a big year for the serviced office industry with 34% growth in turnover and a significant reduction in the collective loss.