business
WeWork files for bankruptcy in the U.S. and Canada

WeWork, one of the world's largest coworking operators and a trailblazer in the industry has announced it's chapter 11 filing on November 6th, 2023. WeWork Inc. and certain of its entities filed for protection under Chapter 11 of the U.S. Bankruptcy Code, and intend to file recognition proceedings in Canada under Part IV of the Companies' Creditors Arrangement Act.
According to the company's press release on the matter, WeWork's locations outside of the U.S. and Canada are not part of this process. WeWork's franchisees around the world are similarly not affected by these proceedings.
WeWork has been instrumental in progressing the coworking market to where it is today. When they entered the Stockholm market in 2019, they made a splash larger than had ever been seen before and jolted the Swedish coworking market forward into new frontiers. Their 2 offices in Stockholm are some of the best pieces of office space that Stockholm has to offer, and its long been a tenant favorite. What happens now is anybody's guess, but we wish them the best in some trying times ahead.
---
Caroline Stjernberg's post on LinkedIn reassuring their commitment to the Swedish market. Link to the announcement.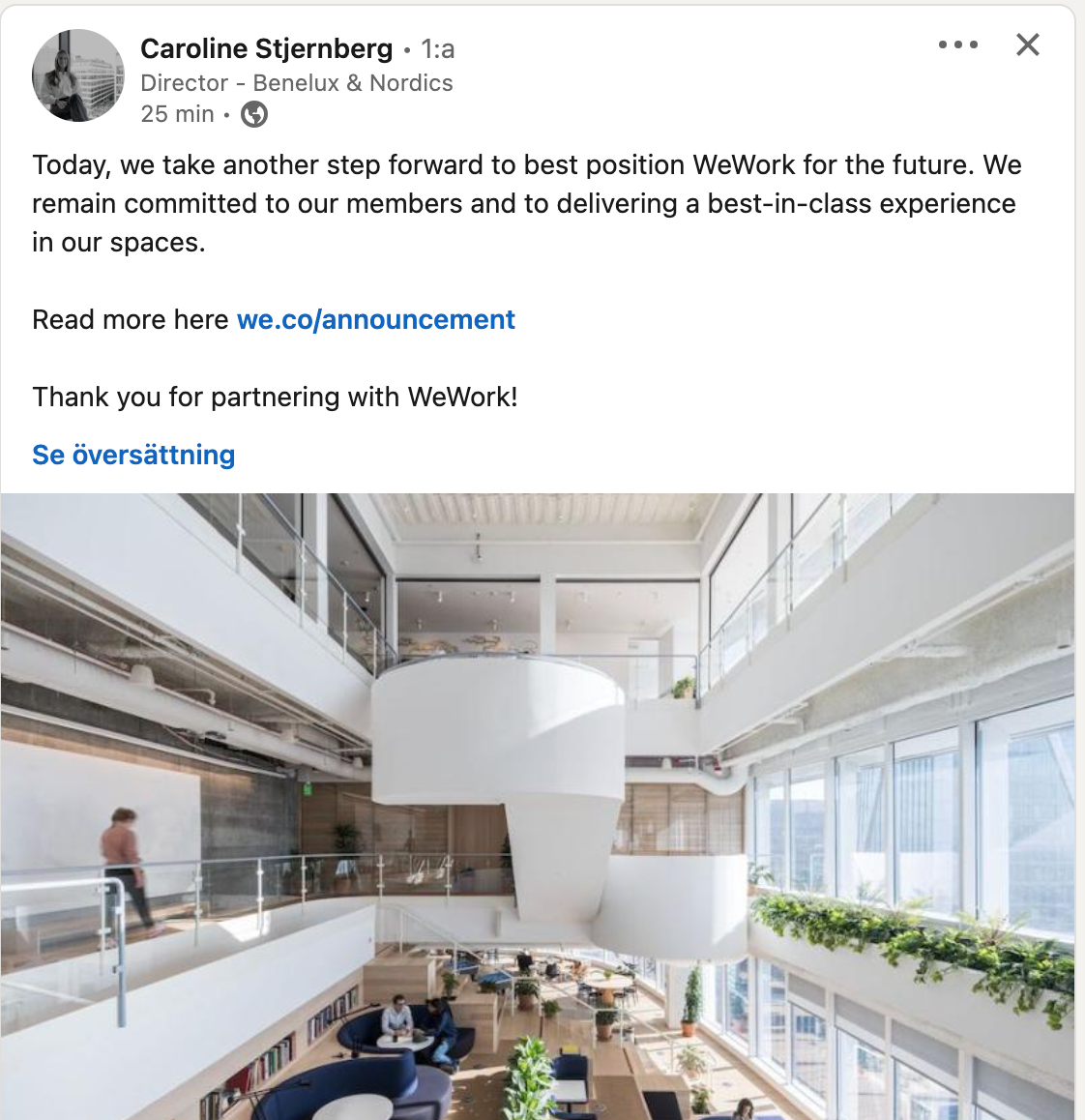 Ben Wright from the Instant Group on what it means for other operators: