operator-dospace
A deep dive with Niclas Söör on DoSpace expansion across regional Swedish cities

Coworking isn't just a phenomenon that is growing in capitals and larger cities, but rather a trend that seems to be working it's way across all of Sweden and and all types of buildings. DoSpace has since it's inception in 2017 established itself as a strong leader in regional cities across Sweden, totaling 9 open sites in Linköping, Norrköping, Jönköping, Gävle and Örebro and with 3 more locations in the works. In todays interview we meet Niclas Söör, founder and CEO of Dospace, to talk about their vision of giving all companies access to a great office.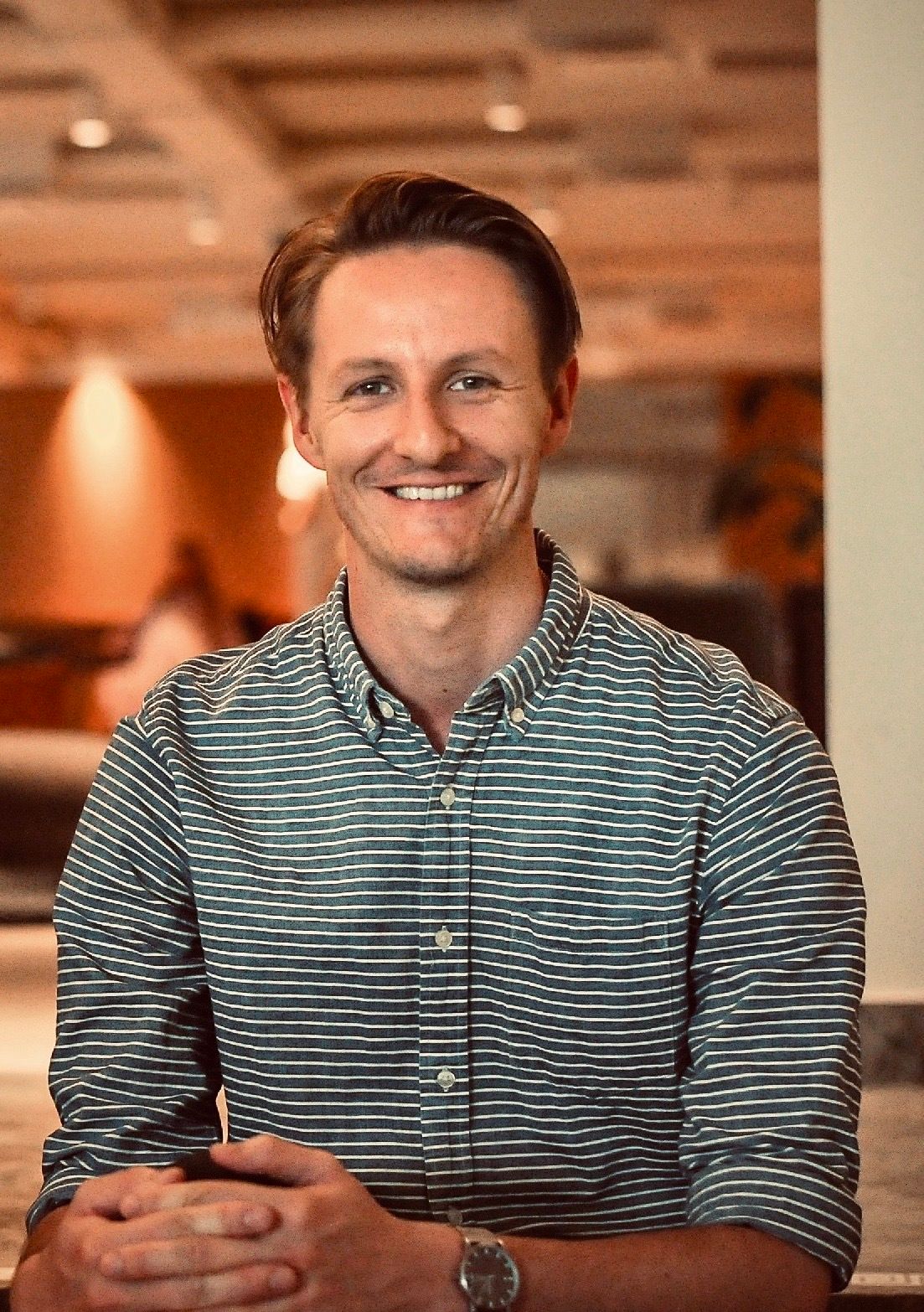 As our digital interview starts, Niclas appears on my screen in a vibrantly yellow phone booth. It's looks playful, yet professional. Drottningen, DoSpace first space in Gävle, is his place of work for the day. Niclas is in Gävle for a short two day stint. As you can imagine, running a coworking business that focuses regional cities requires quite a bit of travel.
The origin of DoSpace
Niclas tells me that the idea for DoSpace originated from his time spent in Linköping Science Park during his studies at Linköping University (note: we actually studied there at the same time, the Science Park was a pretty sweet spot to hang out in). While doing some extra work in the Science Park, he was given a glance at what the office industry looks like. As a millennial having grown up with a plethora of plug and play services such as Spotify, Niclas explains that the idea of leasing a space and having to set everything up yourself was a foreign concept.
At the same time, Niclas was nearing the end of his studies and had his mind set on looking for a job at one of the larger engineering companies. Through his work in the Science Park Niclas instead met many smaller companies and liked the idea of being part of a smaller team. There was one problem - Niclas felt like he would be giving up a lot of nice perks such as an awesome office, lots of colleagues, and every day nice-to-haves like an AW.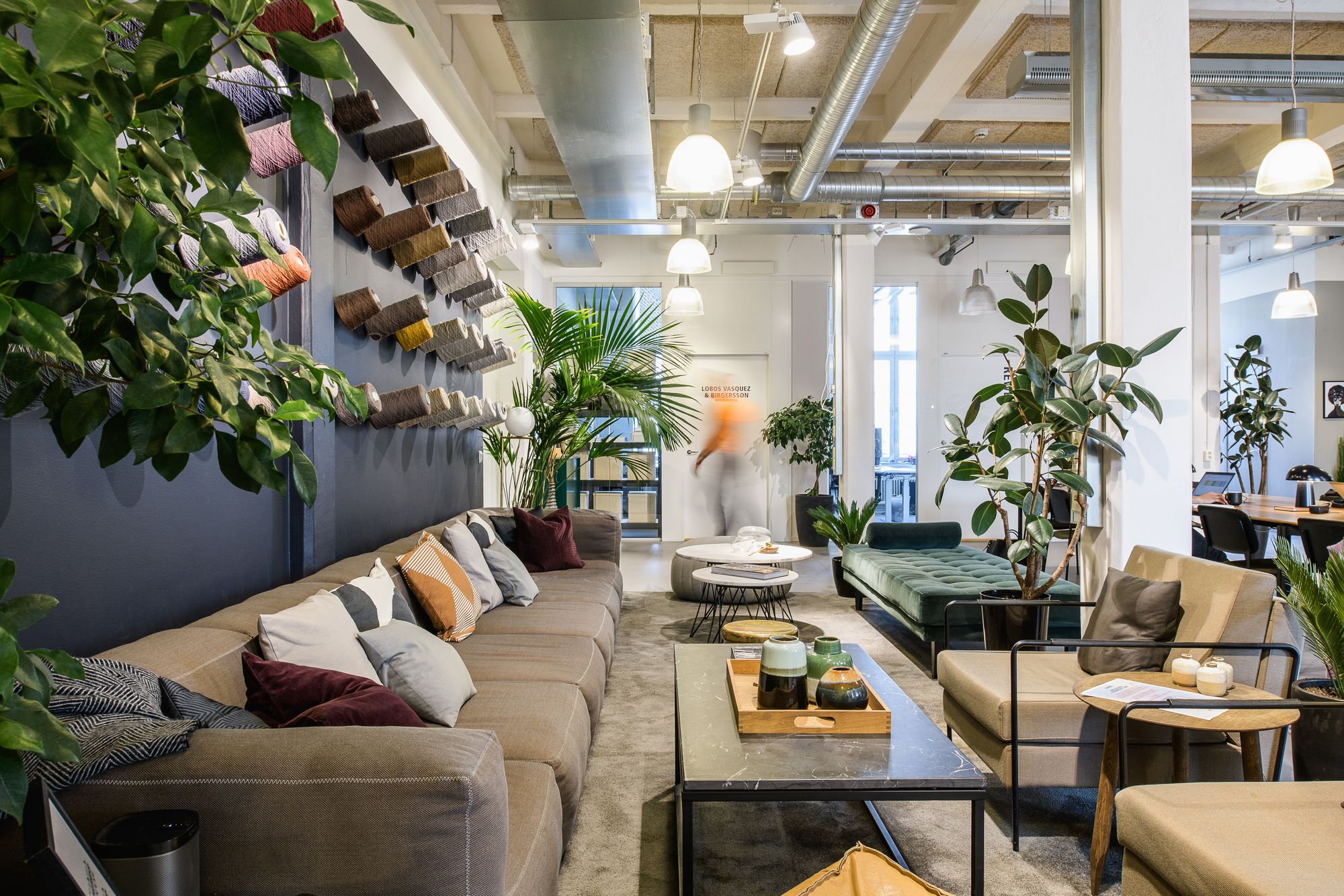 All of the above was the seed to the quite simple concept - why shouldn't all companies, regardless of their size or resources - be able to have a nice office? A great office shouldn't be reserved for enterprises, and it shouldn't be hard. From that seed DoSpace was born, and the mission to spread access to great offices to SME's across Sweden.
DoSpace is all about the office experience
We continue to talk about what makes a great office and touch on the topic of how lease term flexibility has long been a key driver and a primary talking point for the industry. Niclas argues, which I tend to agree with, that even though they offer flexibility, their key goal and reason for being is to level up the office experience and offer something that the business themselves can't create. He makes the point that the moat for offering shorter lease terms is quite low for property owners, but creating a great product is an entirely different enterprise.
One great example of how DoSpace puts this into practice is the reason for his current visit to Gävle; he's onboarding DoSpace first Chief Experience Officer, Mia Langborg. Much like a software company spends time on their user experience, designing websites or apps that are easy and great to use, a coworking space needs to dig deep on the overall experience of their sites and how their tenants interact with it. Mia will have a holistic responsibility set that spans across the entire office experience, making sure that someone is putting thought and effort into making sure it all works together.
For Niclas, creating a great product is a balancing act that weighs the importance of the space itself, the service, and the community itself. They focus their efforts on being reasonably good within all 3 instead of going all in on one. It's really all about the details Niclas says, like how the digital experience combines with the physical experience in for example hygiene factors such as accessing the space and booking meeting rooms. In the end the approach is similar to that of the hospitality industry who long have realised that it's the sum of all the small details that make the experience.
A typical DoSpace site, as they call it, is built primarily to cater to private offices which is 85% of their customer base. The typical client is a regional team that leases 5 to 10 desks, have roughly 10 employees in the city, and a presence across all of Sweden.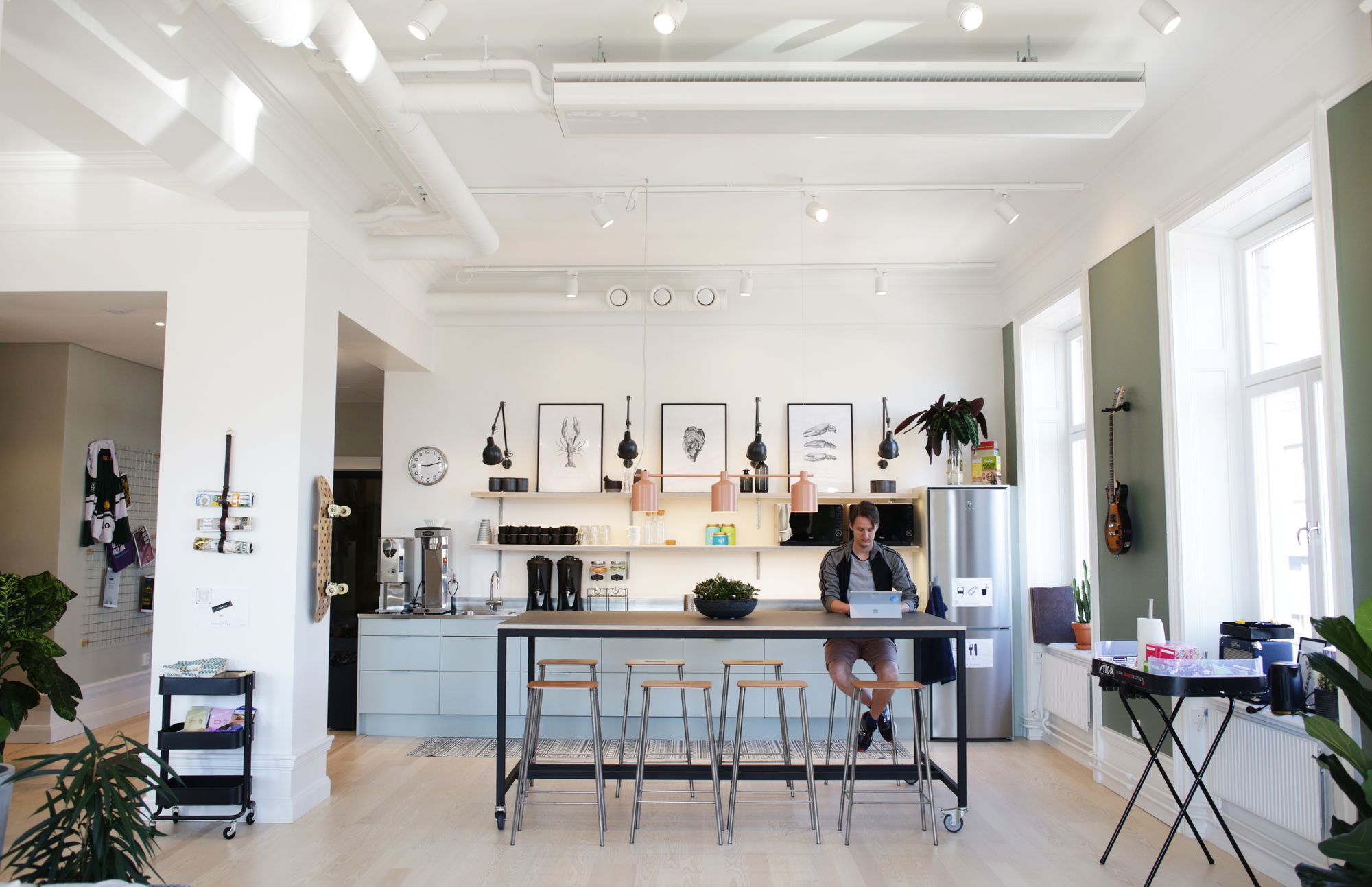 Catering to larger teams through memberships and partnerships
As Nordic Coworking focuses this fall on the ever continuing expansion of the coworking market towards larger clients, Niclas and I talk about how DoSpace is tackling the enterprise game. On DoSpace's website they showcase a success story with the consulting company Castra as a part of their Enterprise Membership offering. They also have an upcoming project together with property owner Mannersons that specifically targets leasing out fully serviced larger offices.
Niclas tells me that their foray into offering larger solutions has been entirely market driven. The business segment isn't large, consisting of only a handful clients, but enquiries are coming in from the market and growing larger over time. Seeing as many of DoSpace clients have regional teams across the country and oftentimes traveling salespeople, offering access to a network of offices across different cities can provide real value. With that being said, Niclas admits that even DoSpace network of offices is still too small to really tap into that potential market.
Castra is such an example of a client that has bought memberships allowing almost 100 employees full access to DoSpace sites. They started out with a small office for a regional team, grew within DoSpace and placed their regional headquarters there, and finally expanded to offering all employees/consultants memberships.
Another exciting venture is Jungfrun, a collaboration project with Mannersons fastigheter that goes live in Norrköping next year. The premise is that DoSpace will establish a coworking space as usual in the property, but also work together with Mannersons to lease out half or full floors (30 or 60 desks), fully serviced but with traditional leases. The offices will be available to rent with or without furniture and services, and access to the coworking space is included in the lease.
The takeaway that I thought was most interesting is not the space itself but rather the philosophy behind the product. Niclas tells me that DoSpace will be the sole client facing entity, no matter the amount of service that the tenant chooses in the private floors. The thought being that for a combined offering of a traditional space and coworking to work, you need to have it fully integrated into one product and have one supplier to deal with. Trying to sell 3 different solutions from 2 different suppliers is tough, so it's better if one actor coordinates the entire experience.
This type of a setup is part of a larger trend where coworking operators provide services to traditional property owners, helping them activate or generate more value from their properties by incorporating flexible products. Operators can expand their footprint and client base without necessarily taking on more lease risk, and owners get access to a service layer that is hard to replicate without a large organisation. It's easy to imagine that if this model catches on it will enable the coworking market to grow even faster as investment cost and risk for expansion are drastically reduced.
Running a coworking business in regional cities
Even though DoSpace isn't alone in their markets, the competition is markedly lower than in Stockholm and at the moment not on Niclas list of worries. Coworking competition usually comes from local competitors who only exist in that city. As usual the largest competition comes from traditional offices, of which Niclas means that it's not uncommon for local property owners to offer short term leases to their tenants, making it even more important for DoSpace to deliver a great product.
On the other side of things, sourcing spaces from property owners is getting easier. Local property owners nowadays not only know about coworking but have a grasp of what it is, and the days of being a coworking missionary are coming towards an end.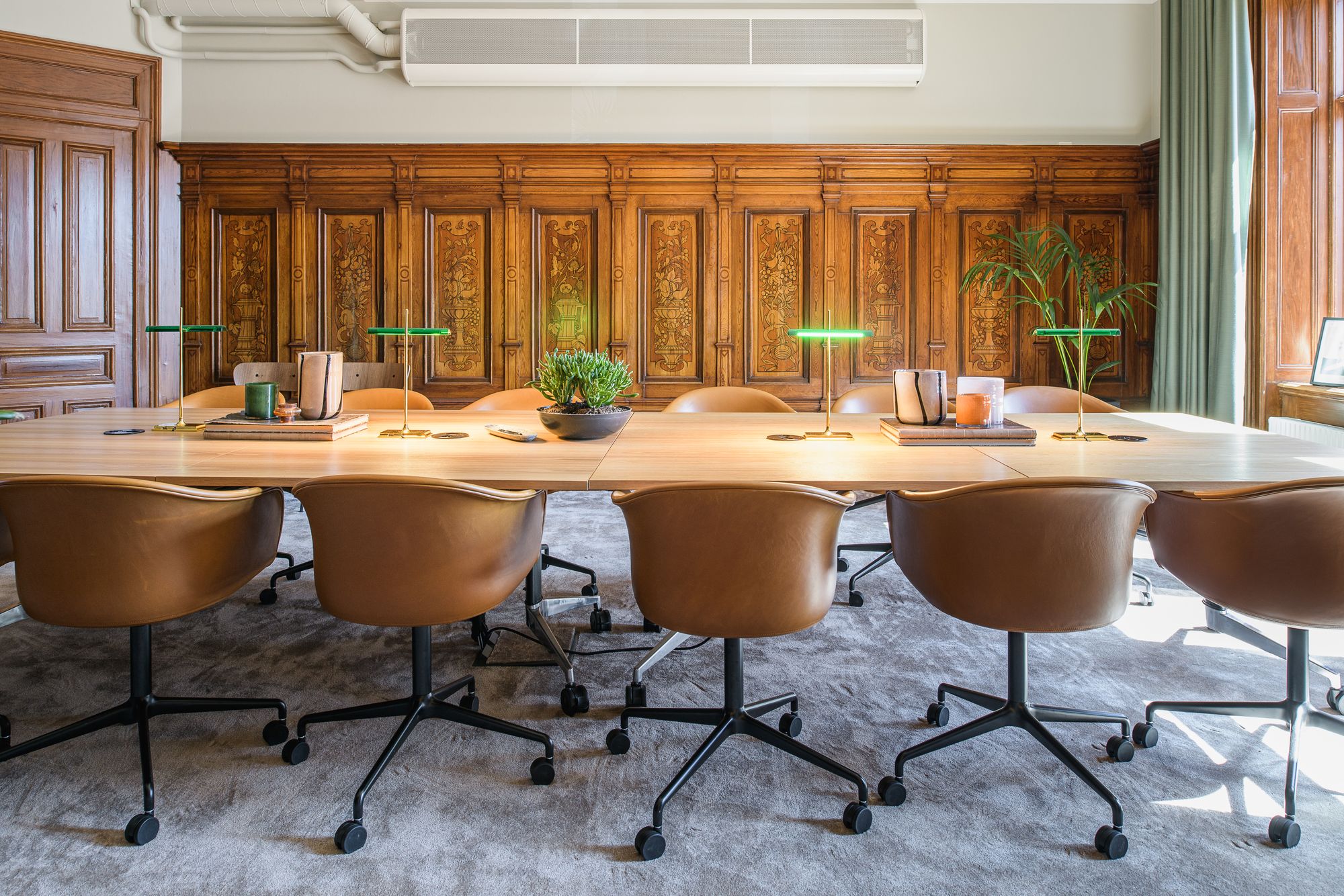 Coworking, and specifically a DoSpace type of concept, require extensive tenant improvement investments and high running costs due to the level of service involved. I ask Niclas if the fact that office rents are comparably much cheaper than in larger cities dampens their ability to offer a high end product, as the additional costs quickly can become substantial in comparison to the base rent. DoSpace has according to Niclas taken this into account and adjusted the level of amenities included to fit the market that they are active in. For example, it's a little bit tougher to include breakfast every day and gym services than it might be in Stockholm.
2023 is a growth year for DoSpace and more is to come
Things are looking up when viewed from the financial side of things. Niclas tells me that 2023 will be a growth year where their revenue is projected to increase by 60% to 50msek, and that they for the first time will turn a profit. In 2022, DoSpace group revenue was 31msek up from 25msek, with a loss of 2.5msek compared to a loss of 5.3msek in 2021.
To achieve these results they have paid close attention to their occupancy rates, costs, and not given themselves much slack for new openings. They currently stand at over 80% room occupancy including their new openings, even achieving 85% occupancy at the time of opening at one of their newest locations.
At the moment DoSpace has 2 new locations set, one in December and another next year. After that their plan is to continue opening 2-3 sites per year both in existing markets and new markets. Their current priority is growth and primarily expanding their geographic footprint across Sweden, and continue cooperating with House Be to create the largest possible network of coworking spaces in Sweden. They are excited to do more deals like the one with Mannersons and also increase their conference business.
When asked about risks Niclas sees the availability of great spaces as their biggest threat. Not only is it hard to find spaces, but in the current financial climate the willingness or even capability of landlords to invest in fitouts for a new space has noticeably declined, a hard problem for DoSpace to overcome.
---
My time with Niclas was exciting as I get to learn more about how the coworking market differs from Sweden's larger cities. It seems as if the challenges are similar across the country, but one can't help but wonder what direction property owners across the country will head in the future. Will they continue to lease out traditionally, will they lease out to operators, or will collaborations become more commonplace? Compared to the huge CRE companies that dominate in Stockholm who set central flex strategies, it would seem natural that a more fragmented market will appear as the long tail of landlords make their own strategic decisions.
About DoSpace
Founded: 2017 in Linköping
Number of employees: 20
Current number of locations: 11 in 5 cities
Total footprint: ca 10 000m2