New Openings
World Trade Center Gothenburg Expands: Introduces Additional Space in Prime Location

World Trade Center Gothenburg continues to invest in the Korsvägen area, this time by introducing additional coworking space on a new floor. Currently, renovation of these new office and coworking spaces is underway, with doors set to open in July 2023 for new clients.
The shared office space operator is extending its collaboration with Svenska Mässan, taking over additional space on the eighth floor—the highest in the building on Mässans Street 10. The new floor is adjacent to the four existing office floors, allowing even more companies to establish their presence at the popular address and join the large network of businesses already operating there.
The most recent tenant of the Svenska Mässan on this floor was the medical technology company Xvivo, who are now moving on, making way for the World Trade Center Gothenburg and its tenants. The office floor offers views over Lorensberg's rooftops, the Liseberg Wheel, and Scandinavium.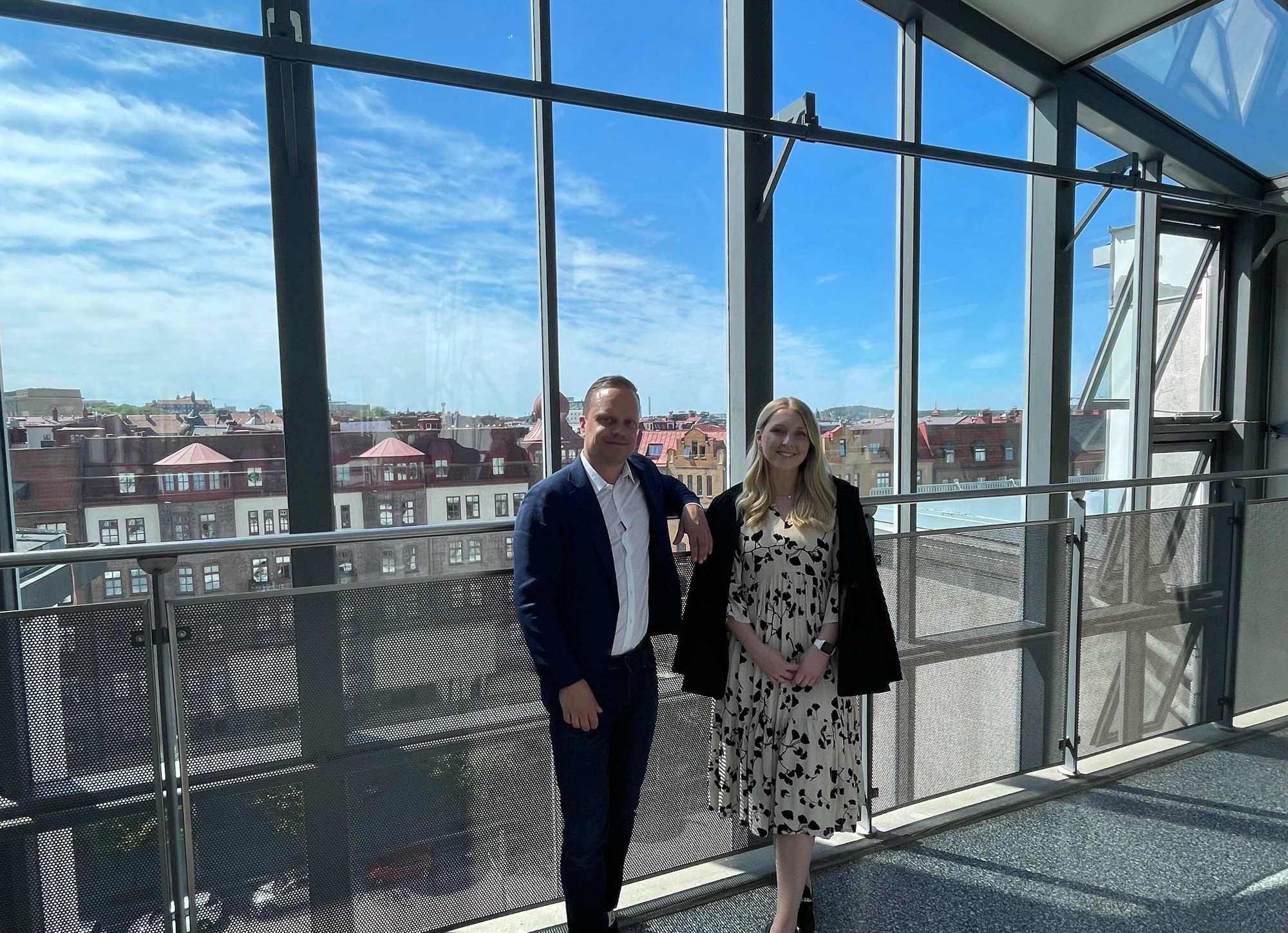 "We're excited to share this news of our continued commitment to Korsvägen with new, modern offices and coworking spaces at the top of the building—our 'top floor,' as we call it. Our offer of private offices with no membership fees has been well received, and demand is high at our facilities," said Tom Rydell, CEO of the World Trade Center Gothenburg and City Office in Stockholm.
The World Trade Center Gothenburg, home to over 250 companies across various industries, offers attractive meeting and workspaces for companies of different sizes in some of the best locations in the city. Approximately 60% of the spaces are already rented out, with move-ins set for August 2023.
Linnea Boestam, Sales and Marketing Manager at World Trade Center Gothenburg, said, "The fact that we're opening even more space at Korsvägen is fantastic, especially as there has been tremendous demand for our offices in recent years. It's exciting that we'll offer an exclusive office solution at the top of the building with a private entrance, kitchen, and toilet—an office within the office. This solution will undoubtedly attract a new demographic to us, particularly those wanting their own city office but preferring to leave the everyday practicalities to us."
The new offices are set to be ready for occupancy in July 2023, offered in sizes ranging from 7 m2 to 100 m2. The spaces are designed for companies with around 1-25 employees, with no membership fee required, allowing businesses the flexibility to use the space as they wish.
For more details, please refer to the original press release which can be found here.
About World Trade Center Coworking
World Trade center currently operates 3 locations, 2 in Gothenburg and 1 in Stockholm.